SUBSCRIBE
Treat yourself or someone special to great taste month after month by joining our Coffee Club. Choose from any of our 6 tried and trues or let us decide for you. We take pride in making sure that you'll get the freshest coffee delivered straight to your bunker.
How it Works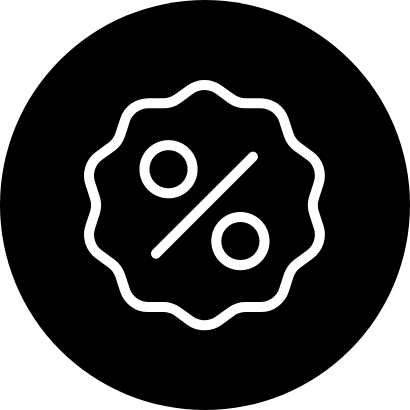 SUBSCRIBE & SAVE
Select the Subscribe & Save 10% switch on any qualifying product, then select frequency: every 2 weeks, 1 month or 2 months.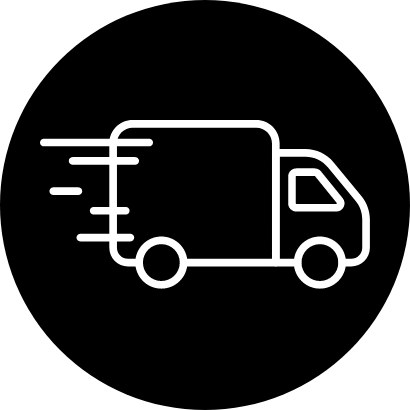 SET IT AND FORGET IT
Your order will automatically ship at the frequency you choose so you can focus on the things that really matter.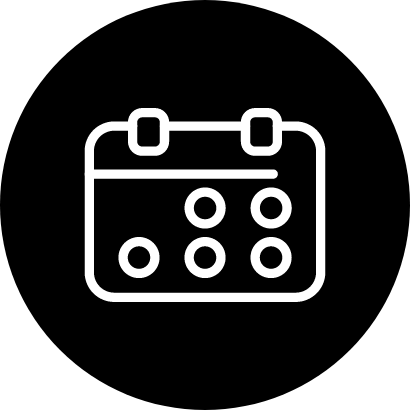 EASILY MANAGE YOUR ACCOUNT
Skip or pause your subscription with one click. Cancel anytime.
Common Questions
Why Is Our Coffee The Best?

At Apocalypse Coffee Roasters, our emphasis is on "making it". It is our goal to make it through tough times, make your days better, and make the best out of everything. Our team strives to provide you with the best coffee on the market so you can start your day with a strong, flavorful boost of caffeine (decaf options available).

Apocalypse Coffee Roasters is a family-owned-and-operated business that makes use of the latest in eco-friendly roasting technology. Our organic beans are amongst the finest in the industry and we have a team of the most knowledgeable coffee connoisseurs to roast our beans. All of these things fall in place to enable us to deliver the most exceptional coffee experience for our customers.

At Apocalypse Coffee Roasters, you will get to enjoy fresh coffee daily that is delivered straight to your bunker. You can choose to subscribe so you can have fresh beans delivered bi-weekly, monthly bi-monthly. Our Coffee Subscription also lets you receive 20% off site-wide for any of our coffee roasts. There are also plenty of exclusive deals and discounts that are available only to subscribers. To make the deal even sweeter, every subscription order also lets you enjoy reward points which you can turn into awesome rewards and additional discounts.

Select the type of grind that best suits your palate and order from Apocalypse Coffee Roasters now. We will also reward you with 500 points when you refer us to your friends and family who will get a $5 coupon.
What's The Difference Between A Blend And A Single-Origin Coffee?

To help you determine the most ideal type of coffee that is to your liking, we have put together the difference between coffee blends vs. single-origin coffee. The term single-origin simply translates to sourcing from one particular origin, whether it is from a specific country, region, or farm. Coffee blends, on the other hand, can contain coffee beans that are sourced from various locations before being mixed together through a special roasting technique.

At Apocalypse Coffee Roasters, each of our coffee roasts has its own unique seasonal blend. Each seasonal blend offers nuances of different aromas and flavors that are bound to tantalize your taste buds. Below, you can learn more about the difference between a coffee blend and a single-origin coffee:

Single-Origin Coffee: Single-origin coffees have their own distinct or unique characteristics. Not all coffee drinkers prefer this type of coffee as its flavors can sometimes be too overpowering.

Coffee Blends: Coffee blends can be created by mixing different beans together that complement each other. The mixture will form a contrasting effect that lets coffee drinkers enjoy nuances of different flavors and aromas all in one cup of coffee. The eco-friendly roasting technology that we make use of at Apocalypse Coffee Roasters helps us to understand the different characteristics of coffee so as to enable us to combine them in correct ratios. This in turn lets our customers enjoy well-rounded tastes that are unique and pleasant. We spend a lot of time creating blends and experimenting with different mixes to produce outstanding combos.
What Is The Best Way To Measure Coffee?

If you wish to know how to measure coffee the right way, we highly recommend using a digital scale for full accuracy. However, it is not completely necessary because there are other alternatives that can help you achieve the same thing even though the measurement may not be 100 percent accurate.

If you are using a digital scale, you can measure both your coffee and hot water to make the most accurate concoction. If you do not feel that investing in a digital scale is something that you see yourself doing in the near future, you can also make use of regular tablespoons. Generally, one level tablespoon weighs approximately 4 to 7 grams.

It is safe to assume that each level scoop weighs 5 grams. If you are using a mug that can hold roughly 8 oz of liquid, you will need at least 15 grams of coffee which is equivalent to 3 level tablespoons of coffee. This is using the golden ratio of 1:15. If your mug is smaller or larger than 8 oz, you can adjust the number of tablespoons of coffee accordingly.

The golden ratio is what most coffee drinkers fall back on as a guide to achieving the sweet coffee spot. This will enable you to balance out the acids and bitter notes so as to taste the sweet sugars that make your cup of joe even more refreshing. Through this ratio, you can enjoy a well-balanced coffee taste where all the aromas and flavor nuances are in harmony.
* FREE SHIPPING ON DOMESTIC ORDERS $75+
Find answers to more questions on our FAQs page