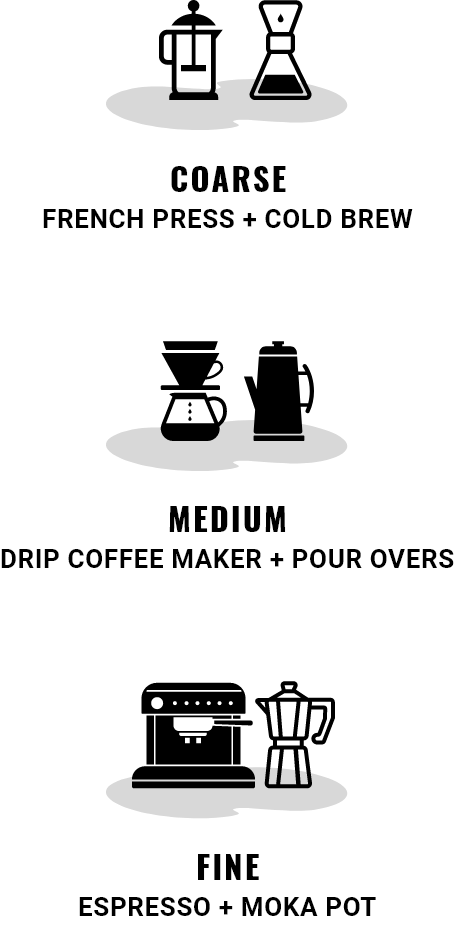 Not sure which grind?
How subscriptions work?
Products are automatically delivered on your schedule. No obligation, modify or cancel your subscription anytime.

FAMILY OWNED

ORGANIC

ECO-FRIENDLY

FAIR TRADE

PRECISION ROASTED

SMALL BATCH
Organic & Fair Trade
Origin: Colombia Tolima
Notes: Rich. Honey. Orange
Get beamed up! A bold enough roast to garner the attention of ANY visitors. This flavor is out of this world! Hints of honey and citrus on sun dried Colombian, Single Origin coffee beans will leave your "guests" coming back for more.
Enjoy this coffee while monitoring the Milky Way, assessing gravitational potential energy, or waiting for the mothership to arrive.
*We also recommend drinking our coffee with other humans or in any non-apocalyptic scenarios.
It's good coffee
Contrary to what the bag art might suggest, this coffee didn't taste much like alien invaders... but it's still good.
Love it!
I love trying all of the different Apocalypse roasts, and this time ordered the Invasion. It's my favorite so far!
I'll definitely be working my way through the rest of the light roasts, but this will be in regular rotation.
Best coffee in town
The subscription service is super easy to sign up for and ships quickly
Invasion
Awesome coffee a go to when I need to switch things up