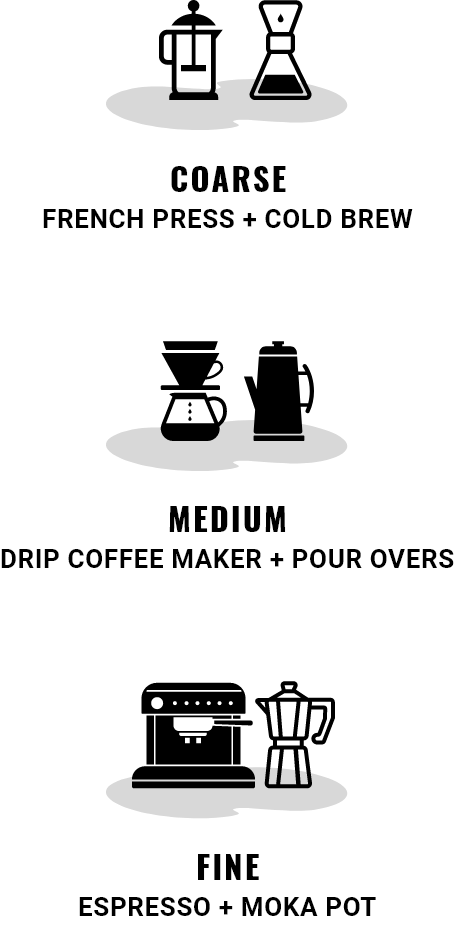 Not sure which grind?
How subscriptions work?
Products are automatically delivered on your schedule. No obligation, modify or cancel your subscription anytime.

FAMILY OWNED

ORGANIC

ECO-FRIENDLY

FAIR TRADE

PRECISION ROASTED

SMALL BATCH
Organic & Fair Trade
Origin: Seasonal Blend
Notes: Bold. Cocoa. Toffee
BLEEP BLOP BLOOP BLOP. Reset your circuits, update your RAM. A blend of beans that will virtually charge your batteries. This bold roast's core flavors of cocoa and toffee will have you ascending to new levels of simulated (or actual) consciousness.
Enjoy "The Uprising" while preparing for the singularity, piecing together components for your gaming PC, or programming your personal defense droid.
*We also recommend drinking our coffee in nature, in public or in any non-apocalyptic scenarios.
Our favorite Apocalypse Coffee
Our standard go to coffee each and every time. Our house guests always ask "Where is this coffee from?"
One of my faves!!
This is one of my go-to's for brewing lattes and americanos at home!! It has such a smooth and rich flavor.
Let the uprising begin
I love this coffee. Its dark enough for my taste buds but not so dark that it's bitter. Definitely recommend.
excellant completment with media intake
whether watching or reading your 'news',like happenings in Paris,Israel,mid-east or Africa, I find it is Best paired with a few cups of The UPRISING by the skilled roasters at Apocalypse