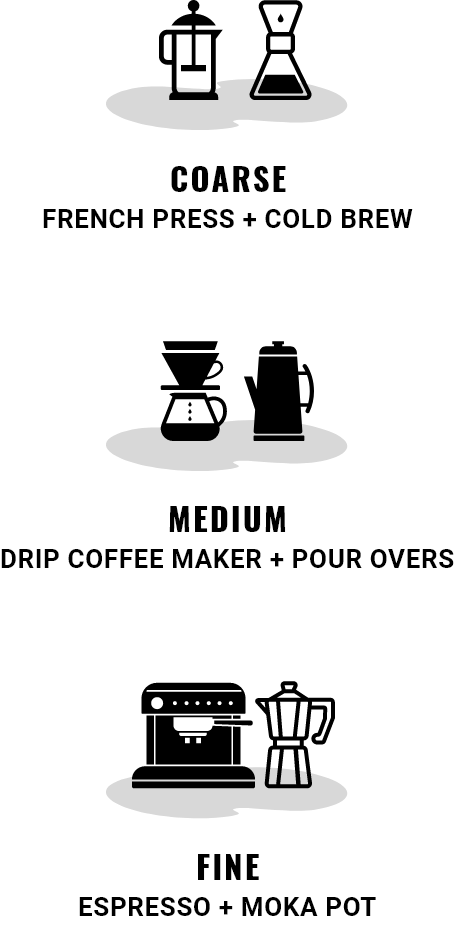 Not sure which grind?
How subscriptions work?
Products are automatically delivered on your schedule. No obligation, modify or cancel your subscription anytime.

FAMILY OWNED

ORGANIC

ECO-FRIENDLY

FAIR TRADE

PRECISION ROASTED

SMALL BATCH
Organic & Fair Trade
Origin: Costa Rica, Hacienda La Amistad
Notes: Smooth. Honey, Red Apple.
We would like to introduce our seasonal roast Single Origin coffee, only available for a few short months just in time for Autumn. Our Wanderer beans are fully washed with notes of honey and red apple.  All those feels of back to school, apple picking, pumpkin throwing and traveling aimlessly from stadium to stadium during the football season. Do you feel that crisp air rolling though your hair and have your flannels at the ready like its 1994?
Enjoy The Wanderer during this fall season, sitting by the campfire, glamping next to your RV (we're jealous), and most definitely to cure your hangovers induced by copious family time around Thanksgiving. We got you covered, caffeinated and cured from the little green men masking as traffic specialists holding the go slow signs.
Wanderer
Awesome coffee and shipping speed as usual.
An excellent way to start the day
So far I've loved all the seasonal roasts that I've tried and the Wanderer is no exception. It's bright, yet rich, robust but not overbearing. All in all, it's a really great morning brew.
Wanderer
It's okay but not my favorite