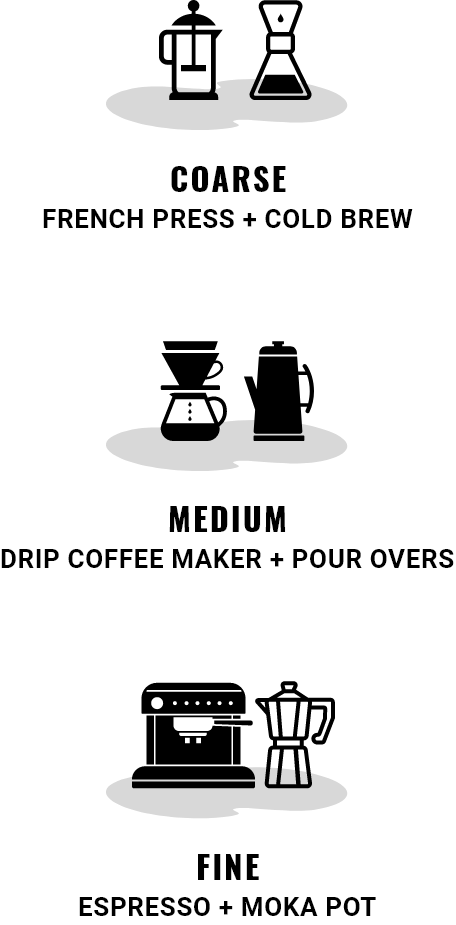 Not sure which grind?
How subscriptions work?
Products are automatically delivered on your schedule. No obligation, modify or cancel your subscription anytime.

FAMILY OWNED

ORGANIC

ECO-FRIENDLY

FAIR TRADE

PRECISION ROASTED

SMALL BATCH
Organic & Fair Trade
Origin: Honduras
Notes: Creamy. Smooth. Decaf
We bring you a decaffeinated roast that will stand up to any regular coffee. Flood your palette with flavor. This roast boasts hints of Cocoa and Cream.  Our decaf beans are washed with fresh mountain spring water and grown organically, leaving you with an exceptional taste and no "coffee jitters".
Enjoy "The Surge" when relaxing in a hammock, watching the tide roll in, or even counting sheep on the beach.
Smooooth and tasty half-caf mixing Armageddon with The Surge
I shouldn't be drinking full-caf coffee anymore (stupid doctors and their 'suggestions for living longer'!), and there are very limited half-caf options out there. So I tried pairing up Armageddon with The Surge (the decaf bean) and it tastes GREAT. Smooth, with similar flavor profiles. And the service, whether you order online and pick it up (I'm local), or just going into the store, is great both ways. I turned off my Peet's subscriptions and I'm all in with Apocolypse!