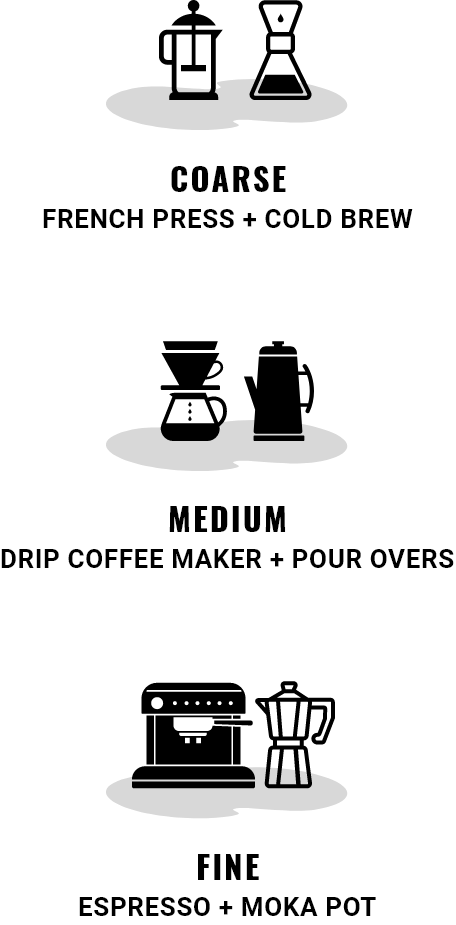 Not sure which grind?
How subscriptions work?
Products are automatically delivered on your schedule. No obligation, modify or cancel your subscription anytime.

FAMILY OWNED

ORGANIC

ECO-FRIENDLY

FAIR TRADE

PRECISION ROASTED

SMALL BATCH
Organic & Fair Trade
Seasonal Blend
Origin: Columbia, Honduras
Notes: Sweet. Smokey. Brazen
Are you Prepared? The flavor profile on this one came out of nowhere, and left a shockwave in its path. This roast brings with it sweet, smokey and brazen notes, and gets you ready for your day, night, or long road ahead. Release your energy on to the world, and don't give up.
Drink this roast while tracking anomalies in our atmosphere, contemplating safe travel zones, or making a long and arduous journey to high grounds.
*We also recommend drinking our coffee while camping, vacationing with family, or any other non-apocalyptic scenarios.
AWESOME ANTIDOTE COFFEE!
Wow! I just LOVE this coffee!! My new favorite ever!
Delicious
Always a go to favorite coffee
Sudden impact
My go to favorite coffee I highly recommend
Coffee
This is my favorite coffee!!! Smooth taste and great quality!