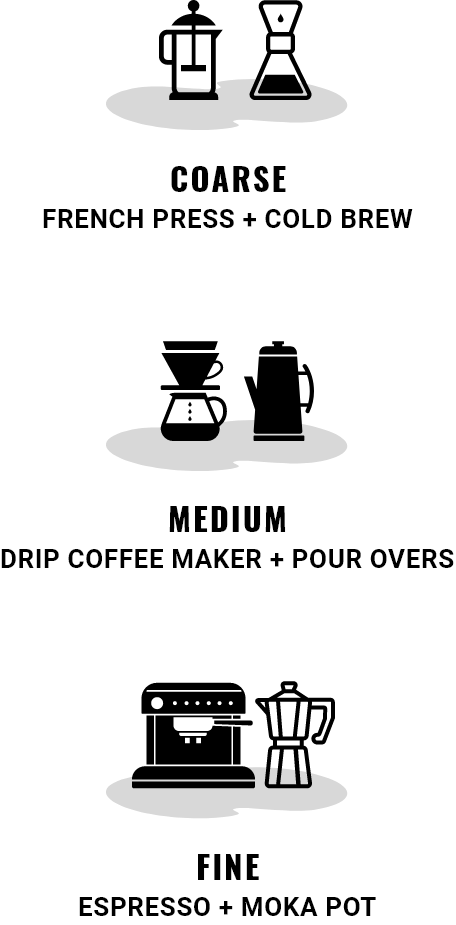 Not sure which grind?
How subscriptions work?
Products are automatically delivered on your schedule. No obligation, modify or cancel your subscription anytime.

FAMILY OWNED

ORGANIC

ECO-FRIENDLY

FAIR TRADE

PRECISION ROASTED

SMALL BATCH
Organic & Fair Trade
Origin: Guatemala
Notes: Rich. Robust. Dark Chocolate.
Brewed from the essence of cosmic mysteries, Dark Matter, our first level 5 dark roast, will transport your taste buds to another dimension.
Whether you find yourself immersed in the chaos of survival or seeking solace in everyday moments, Dark Matter is your companion through it all.
*We also recommend drinking our coffee when you're tired, thirsty, or in any non-apocalyptic scenarios.
Love it!
Great cup of DARK joe. OMG GOOD!
Smooth
So yummy it is dark and smooth
Very Tasty
I just recently within the past few months started ordering from Apocalypse Coffee Roasters and I'm super impressed with the quality and flavor of this coffee!! I can taste every flavor note in these beans and I can't wait to start my day so I can enjoy a perfect cup of coffee. Dark Matter is one of my favorites but I love them all!!
Crazy Good
We love most blends at Apocalypse. I'm so glad they will ship since we moved out of state.